Parker Arts and Culture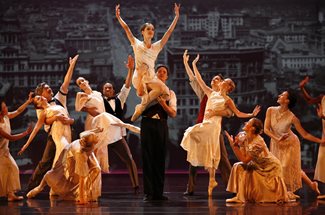 The Cultural Department has a vision and mission to maintain a connection to Parker's past while growing as a vibrant, innovative, active community where engagement is accessible to all.
Parker Arts, Culture, and Events (PACE) Center is a state-of-the-art facility located in Parker's historic Mainstreet, offering the best of touring acts as well as local performances, exhibits, and educational programs.  The PACE Center is home to a 536-seat Mainstage theater, a 3,000 square foot event room, art gallery, dance studio and multi-use classrooms.
Additional historical places in Parker are The Schoolhouse which opened in 1915, and Ruth Memorial Chapel, built in 1912.  Both host a variety of activities such as plays, concerts, children's performances, weddings, recitals and casual meetings.